About Us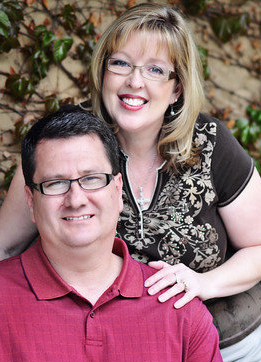 Michael and Lisa Norton are ordained ministers through River International. Michael and Lisa have been married for over 20 years and have 3 teenage boys. Michael and Lisa have a heart for the poor and the brokenhearted. In 2007, while searching for personal answers regarding the supernatural, Michael met Bob Johnson and joined his Night Strike ministry in the city of San Francisco. Michael would have actually met Bob Johnson a year earlier when Bob spoke at Michael and Lisa's home church, Valley Christian Center. Michael told God he NEVER wanted to do anything with homeless ministry. Well, Michael found out, you never tell God never! The rest is history and Michael now oversees Night Strike ministry in San Francisco. ..and he is passionate about it!

Michael has an extensive history with the supernatural. While he was growing up, he and his mother would see spirits. Michael grew up believing these were ghosts. That what his mother told him. Michael earned his degree in physics and avoided this nonsense of ghosts for most of his life. Despite hiding from the truth, Michael lived in bondage to fear and saw shadows (disembodied spirits). In 2007, Michael sarted looking for life long answers on spiritual warfare. Michael started realizing these weren't ghosts he was seeing -they were demons! His pursuit for answers led him to the door steps of City Ministries International, which was run by Bob Johnson. Michael joined Night Strike and became a team leader.

Michael's quest didn't end there. Michael and his wife Lisa started witnessing healing miracles and deliverances. Bob Johnson started calling Michael and Lisa his demon busters for City Ministries. Michael and Lisa got so many referrals in help with spiritual warfare they founded M16 Ministries in 2009. M16 Ministries literally is a spiritual Navy Seal team that tackles the bigger spiritual warfare battles. M16 Ministries has a great repor with the pastors in the San Francisco bay area that most of the M16 cases now come in as pastoral referrals. Michael wrote the book, A Field Guide to Spiritual Warfare, based on his experience in the trenches with spiritual warfare. In the early days Michael discovered a majority of the books on spiritual warfare weren't helpful at all. M16 Ministries now hands out the book to people they work with as a guide for their fight in a supernatural battle.

As Michael and Lisa worked with more people, they started getting involved in outreach ministries. They soon developed a passion for going out to the heart of darkness and bringing back the broken hearts literally from the gates of oblivion. Michael and Lisa now go to venues where most Christians dare not venture - New Age festivals, Burning Man, and pagan festivals.
About M16 Ministries
M16 is ancronym for the book of Mark, chapter 16. As M16 Ministries started to take shape, Michael and Lisa decided they didn't wan a ministry that focused solely on battling evil spirits. They wanted a full Gospel ministry to reach the lost and share the love of the heavenly father. Michael and Lisa had witnessed too many ministries completely focused on spiritual warfare go completely off the deep end. Some ministries were in over their heads and others were completely irresponsible and some were simply thrill seekers engaging the supenatural. M16 Ministries soon built a reputation with local pastors as being ministry they could trust.
M16 needed to be balanced from the start. The ministry couldn't focus primarily on spiritual warfare. Soon the ministry was involved in planning and participating in power prophetic evangelism outreaches. Seeing ordinary people getting get a first hand encounter with the heavenly Father out ways any spiritual battle. It was a good combination because pastors were able to learn the character of M16 Minsitries and it's heart for helping people.
M16 Ministries has now worked with around 500 people, setting the captives free,worldwide. M16 is involved in missionary trips to South America, Vietnam and Cambodia. M16 is also known for attending very dark venues and reaching people where other Christians dare not go. The team has witnessed the glory of God in battles with the occult, demonic oppression, demonic infestation, and demonic possession. Although M16 Ministries does engage in supernatural battles it is not a paranormal Chrisitan team. Paranormal beliefs have their roots in spiritism which is in contradiction to the Gospel of Jesus. The team has witnessed incredible supernatural healings on it's Night Strike street ministry outreach.
M16 Ministries Mission Statement
M16 Ministries is an end times church ministry. Our mission is to reach the unreachable with the Gospel of Jesus Christ. The goal of the ministry is to expand the kingdom of God through outreaches, healing, and inner healing. In a full Gospel ministry, where the Gospel of Jesus is presented, signs and wonders will follow. The charter of M16 Ministiries is defined in scripture in Mark 16:15-18.
15 And he said unto them, Go ye into all the world, and preach the gospel to the whole creation.
16 He that believeth and is baptized shall be saved; but he that disbelieveth shall be condemned.
1 Operate as an end times ministry and take the Gospel message to the ends of the earth.
2 Bring the message of the Gospel to the unreachable here in America and our own backyard.
3 The Holy Spirit is poured out on everyone and the heavenly Father wants everyone to have an encounter with him.
17 And these signs shall accompany them that believe: in my name shall they cast out demons; they shall speak with new tongues;
1 Equip followers of Jesus for the great commission and the Holy Spirit's supernatural ministry.
2 Operate in signs in wonders for kingdom building.
3 Expel unclean spirits and operate in our spiritual authority given to us by Jesus Christ.
4 Offer assistance to people who have nowhere else to turn in supernatural battles.
18 they shall take up serpents, and if they drink any deadly thing, it shall in no wise hurt them; they shall lay hands on the sick, and they shall recover.
1 Operate in the authority of Jesus Christ and command supernatural healing in the body.
2 Equip followers of Jesus in healing ministry.